COMMUNICATION TRAINER: MUCH MORE THAN PUBLIC SPEAKING.
 
Create a memorable storytelling, make an impact in webinars and learn tools to improve the way you communicate with your audience.
 
Authenticity shows. Try a session and put it into practice.
First one it´s on the house.
"If you speak, make it a performance"
In the 8 years I lived in Rotterdam I was dedicated to dance and physical theater.
I was a professional dancer and I expressed myself through movement every time I went on stage, although I always liked to write and I used my texts in my choreographies.
When I returned to Spain, I got married, had children and took several courses as an early childhood teacher in international schools.
It was wonderful but "it was not for me". I decided to return to the stage as a comedian and host, combining the performing arts with movement.
Thanks to these professions I improved my verbal and non-verbal expression and realized that everything I knew about communication could be used in the corporate world.
I developed my work method as a Communication Trainer, and from that moment on, I help people like you to improve their communication skills, so that when you speak, it will be a show.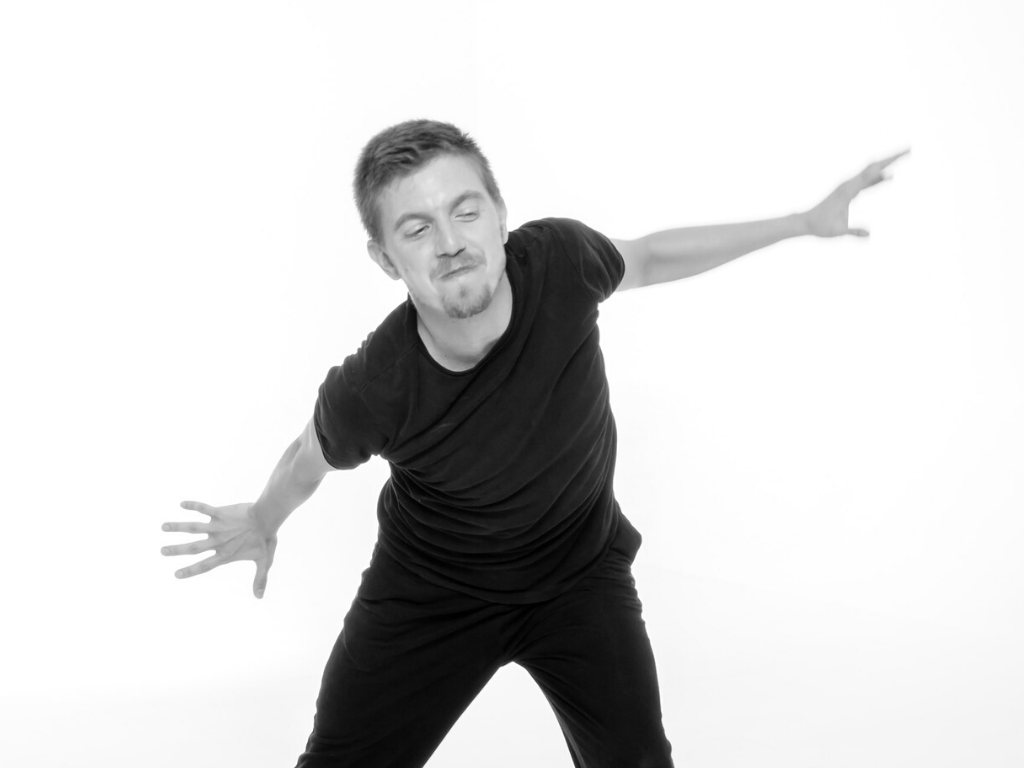 What do you get out of the Communication Training sessions?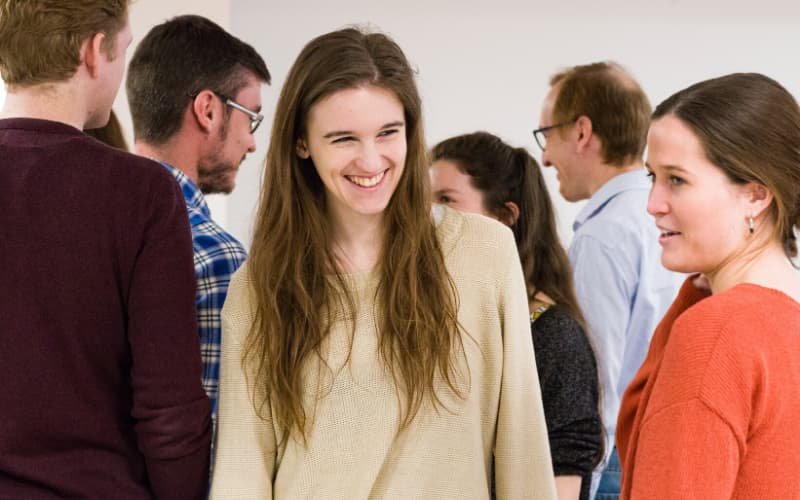 1. You will improve your team's communication and synergies.
2. Your customers will trust you because they will empathize with you.
3. You will learn to move and make them laugh, and it will be easier for your clients to buy from you.
4. They will look at you and not at theirs cell phones. You will stop boring yourself, your audience and your customers.
5. You will enjoy speaking in front of 5 people or 500.
If you want to see more videos (in Spanish and English) you can visit my Vimeo channel.
A few more facts about me:
I have moved about 22 times without being a digital nomad.
Although I look like a child, I am the father of two children: Candela and Bruno.
I used to read a lot. Now Netflix hides books from me.
I love tortilla de patatas, my mom makes the best ones in the world.
I'm a fan of Hayao Miyazaki.
What do you do in the trainings to improve your communication?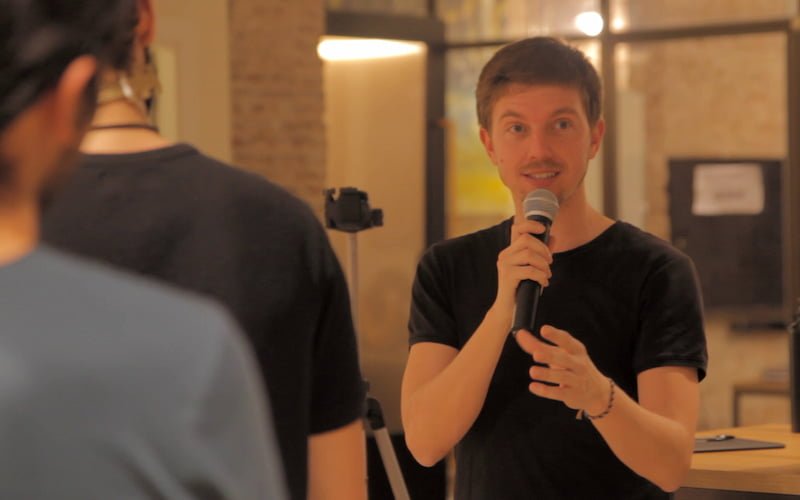 Foto: Sesión en Demium startups
1-to-1 Sessions: 8-session Communication Training.
An 8-session training for you to speak in public in a spectacular way.
You will learn the key tools to perform in any communication situation.
You will gain confidence and fluency and you will improve your pronunciation, your storytelling and your rhythm.
Start communicating naturally from the first session.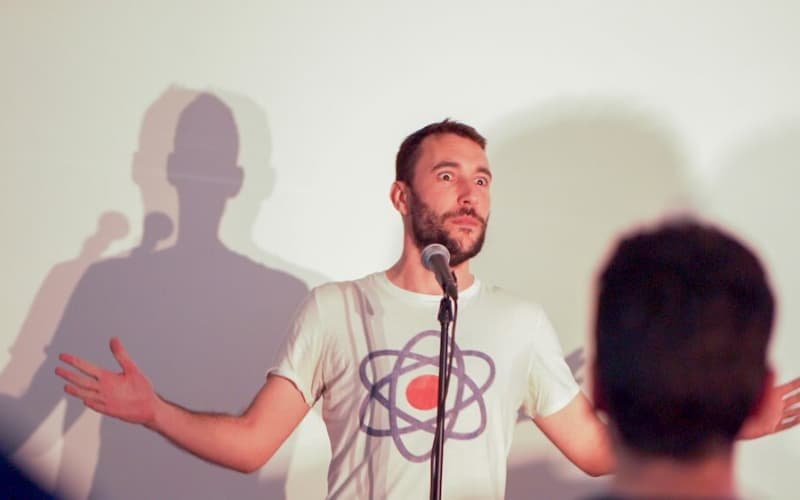 Foto: Sesión de revisión de discurso con Hannun
Improving personal and business presentations.
If the time has come for you to "get up on stage" and present yourself or a project, you will be well prepared with this training.
Whether it's a wedding speech, an interview, a promotional video, an event or the final tweaks before your webinar, you can prepare with these sessions.
You will have a complete analysis and review tailored and focused on you and your special occasion.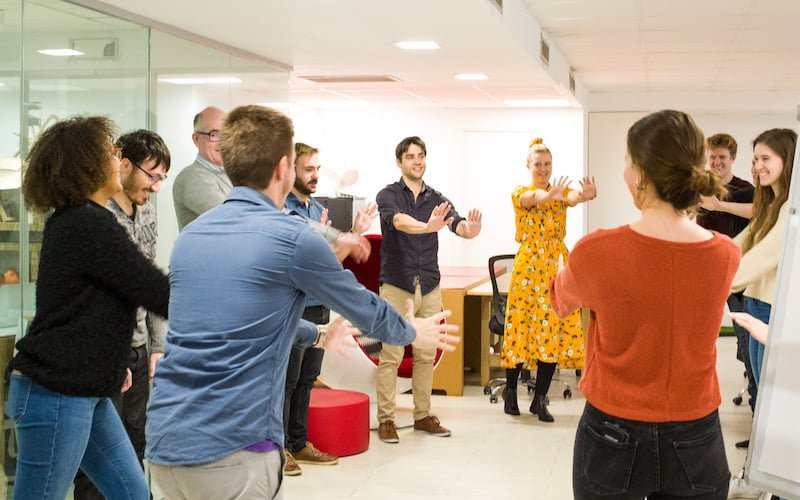 Foto: Sesión Teambuilding con Talent Garden
Moving teams: Effective communication workshops for teams.
If you need to train your company's communication you can choose these workshops to stand out from the competition.
You will test your skills and you will be able to create an engaging storytelling, improve your Zoom communication or learn how to connect with customers.
You will strengthen ties and expand your comfort zone while working on your corporate identity.
These customers have already improved their communication skills
We did a session with Joaquín, for a video for a Crowdfunding in Hannun and the truth is that it was great. You learn to communicate what you really want to convey in an effective and natural way, a balance that is not easy to find. Highly recommended!
"Joaquín es una persona con mucha fuerza, contagia su alegría y buen hacer. Es capaz de ver la comunicación de una forma distinta y darte consejos para mejorar en tu comunicación en muchas y diversas situaciones. Desde luego una persona para tener cerca"
"It was a pleasure being coached by Joaquín! With his international experience, ever-positive approach, fluency in ENG and ES – he's also very thorough and detail-oriented when it comes to a tailor-made program creation for each client's goals and needs. Just in few weeks time we've noticeably improved my public speaking, improvisation, pitching and business presentation skills. Both individual and small group classes directed by Joaquín had been very complete and effective. I definitely recommend reaching out to him if you're looking to level up your communication and soft skills"
"Hemos sobrepasado límites que creíamos que teníamos, ha sido muy interesante y muy divertido"
Joaquín tiene todo lo que se necesita cuando eliges un mentorado en comunicación: Naturalidad, Honestidad, Entrega, Firmeza y mucho humor. Las sesiones individuales se volvieron un juego muy divertido pero a la vez revelador de tu propia comunicación, ya que tiene mucho conocimiento y experiencia para poder sacar lo mejor de ti. Lo recomiendo ampliamente.
"Joaquín es una persona maravillosa. Tanto profesional como personalmente. Joaquín es el ejemplo de que ha llegado una nueva época donde el trabajo colaborativo, la co-creación y el apoyarse en distintos campos es fundamental para aportar valor a lo más importante que hay, las personas"
"Genial. 3 sesiones que han servido como si fuesen 30. Con el punto perfecto de exigencia y humor Joaquín me ha ayudado a mejorar profesionalmente. Mi más sincera recomendación"
"I took classes of public speaking from Joaquín. Apart from being a fun coach to work with, I loved that Joaquín uses his stage performer background to teach students like myself. He taught me to work with my breathing, become aware of my body and how to uncover the emotional part of public speaking. If you are looking for bit more than typical public speaking training – Joaquín's company is the place to go"
In-Company, in Talent Garden 22@ or digital sessions.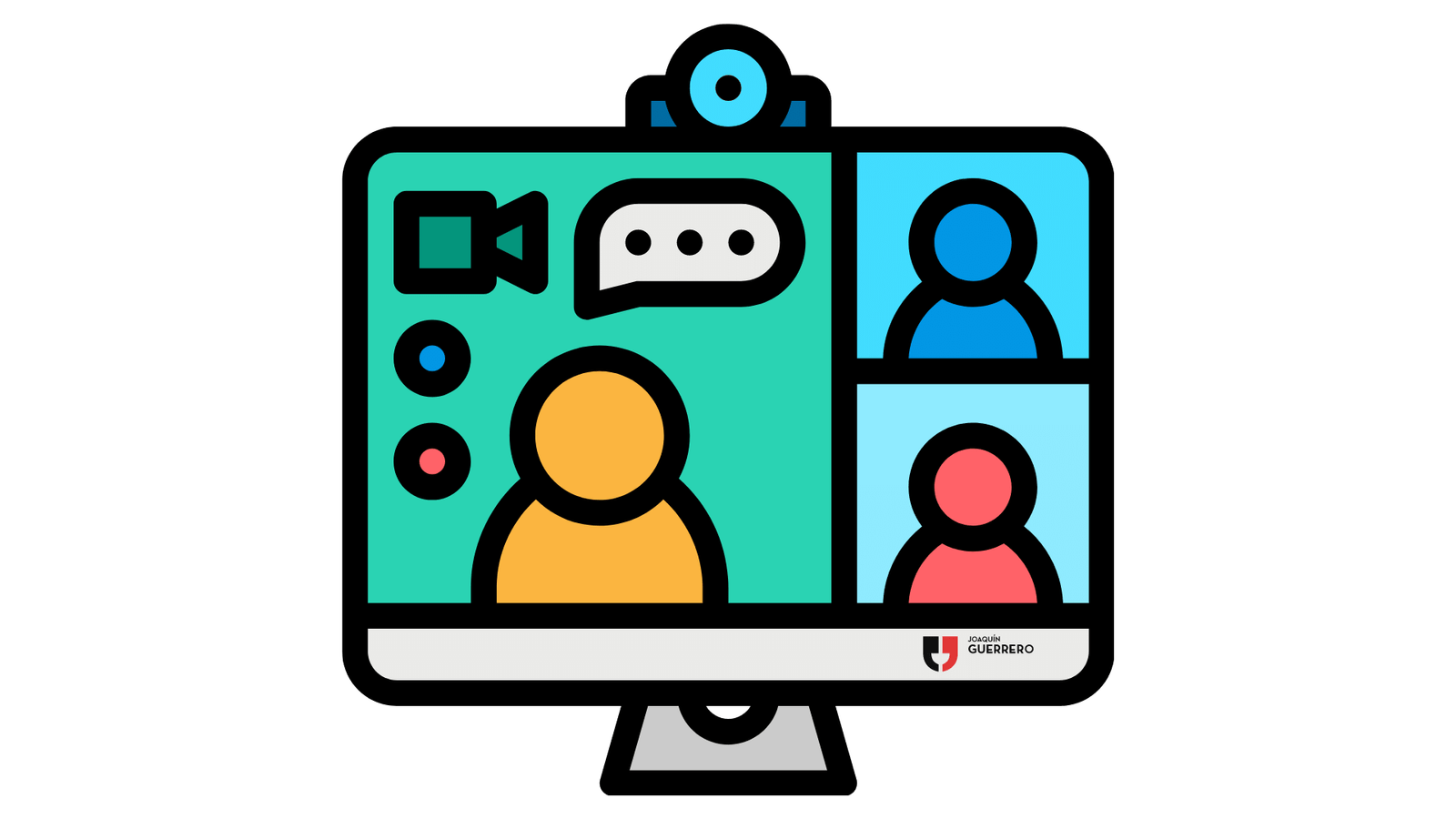 We can do In-Company sessions, at your company's facilities, or we can meet virtually through the main platforms: Zoom, Meet or Teams.
And if you prefer, we can carry out your communication training at the Talent Garden 22@ facilities, a very spacious place, full of light, open spaces and soundproof rooms for 1 to 1 sessions and sessions for teams of up to 50 people.
You choose between Talent Garden 22@, your company or the computer.
The most important thing is the result.
Brave companies that have worked with Joaquín Guerrero
These companies dared to do something different: they hired a former dancer who now teaches how to improve your communication, and beautiful things happened.
If you always do the same thing, you will get the same results.
Do you dare to take the step like them?